Rule the Roads with the Ford Focus
Ford's fleet of cars from the brand Focus is the news maker for this year. Ford Focus' repertoire includes the Focus RS, ST, titanium, and electric models, each of which features cutting edge technology. These cool cars are available in a number of exciting colors starting from the gorgeous ruby reds, racy reds, and kona blues to sleek hues of frozen white, platinum white, cool blues, and classy blacks!
Awe Inspiring Design with Fabulous Interiors
Push button start allows you to easily access your vehicle by touching the inner portion of the front door handle, while your keys are in the pocket. Focus' brand new SYNC 3 feature takes connectivity to the next level! Apart from these features, the Focus boasts of a stunning interior design, which makes it a perfect amalgamation of the latest trends and durability. The steering wheel is flat bottomed having a soft leather coated rim. The eccentric graphics, sport seats, and pedals round off the look.
SHOP USED
It's as Safe as it is Stylish
Ford Focus consists of seven strategically placed airbags for enhanced protection of the driver as well as passengers. The intrusion beams of the doors are prepared using boron steel in order to minimize the damage caused by side impact collisions. Ford Focus has a splendid aerodynamic design and a number of optimizations for safe and effective high speed handling. All the models have rear view cameras for displaying images of the track behind the vehicle.
SHOP USED
Highly Advanced Features for Unparalleled Performance
The iconic Ford Focus RS is equipped a complete range of mind blowing features in order to ensure a terrific experience, each time you hit the road.
Its engine has a net capacity of 2.3L and has a unique turbocharger apart from exhaust and cooling systems.
The RS is characterized by the most convenient system of all-wheel drive, and is designed to offer amazing velocity, along with additional stability and remarkable levels of performance.
Its dynamic torque vectoring is an icing on the cake for all those extremely dynamic performers!
The brake system features an advanced mechanism of cooling. There are special discs in front which are fitted with aerodynamically optimized fins for ventilation, in order to facilitate better cooling.
SHOP USED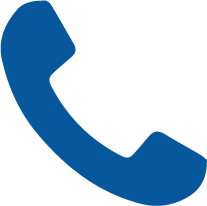 877-899-2098