Conquering New Dimensions of Strength and Efficiency with the New Ford F-150
The brand new Ford F-150 2018 is all set to hit the roads with a vengeance. These powerhouses are available in a number of sleek models, namely XL, XLT, King Ranch, Platinum, and Lariat. These new vehicles are lighter by several pounds and characterized by a terrific hauling capacity along with quicker braking and superior pulling power.
Lightweight and Sturdy Body - A Powerhouse of Strength
The all new Ford F-150 boasts of an unbelievably sturdy aluminum alloy body of military grade. Aluminum alloys are extremely resistant to corrosion. The Ford F-150 has been prepared using aluminum of the most superior grade - the sort that is commonly used in the fields of commercial transportation, energy sectors, and the aerospace industry. The primary objective behind this was to capitalize on the strength while keeping the vehicle lightweight for maximum convenience. It has a boxed frame made of the toughest steel, which consists of 8 cross members.
SHOP NEW
Feeling Safe like never before with the Latest Innovations
The Ford F-150 has been specifically engineered to ensure the highest possible standards of safety. Its strength and rigidity coupled with the eccentric 12 sided design have received a 5 star rating during a crash test which was conducted by the NHTSA or the National Highway Traffic Safety Administration. Its frontal, lateral, as well as roll over crash worthiness has been testified in the process. The Ford F-150 includes a number of additional features for enhanced levels of protection, such as:
SHOP NEW
Top Class Towing and Amazing Payload Capabilities
The Ford F-150 boasts of an unmatched towing capacity of nearly 12,200lbs. Apart from its fuel efficient engine, the F-150 is equipped with an entire range of smart features for simplifying the process of towing:
The trailer back-up assist feature facilitates the easier backing up of trailers, for experienced players as well as novices.
The hitch assist feature provides effective visual guidance at the time of directing the hitch ball to the receiver of the trailer.
The tow connector keeps you fully updated with all connectivity issues pertaining to trailers, defective trailer marker lights, brake lights as well as battery issues.
There is an 8 inch screen for displaying essential towing information.
The roll stability and sway control features ensure the stability of trailers.
The inbuilt brake controller helps in synchronizing the brakes of the trailer and truck.
SHOP NEW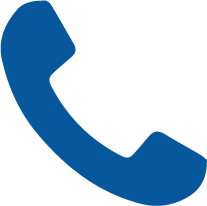 877-899-2098