The 2019 Ford F-150: America's Favorite Truck
The 2019 F-150 outperforms every truck in its class when hauling cargo in the bed or towing a trailer. It's the strongest pickup in its class and Ford's proud of all that power. The tough F-150 makes even the most demanding jobs easy as pie. It's no wonder the competition is left in the dust. Test drive this American classic today at Dunphy Ford. Make 2019 the year you get things done.
Setting Standards
The F-150 leads the pack and it sets the standards. With military grade, high-strength test lightweight aluminum-alloy cab and bed the 2019 F-150 is in a league of its own. The alloy is the same used in industrial and military applications, and just in case that wasn't enough: it's dent resistant. No matter what your job is, the F-150 is ready. There's nothing that comes close to the F-150, well maybe some tanks or something.
SHOP NEW
An Engine For Everyone
The 2019 F-150 has more available engine configurations than ever before. Choose from the 2.7 turbocharged Ecoboost®, a 3.5L EcoBoost®, the high-output 3.5L EcoBoost®, a 3.3L Ti-VCT V6, a 5.0L Ti-VCT V8, or the new 3.0L Power Stroke® turbo diesel. Confidence comes standard with any engine you choose, but the advanced 10-speed automatic transmission is only available in the The Ecoboost®, V8, and diesel engines. The transmission delivers improved performance overall compared to your typical 6-speed and gives drivers five drive modes: Normal, Tow-Haul, Snow-Wet, EcoSelect, and Sport. No matter what engine you choose, you're choosing Ford Tough.
SHOP NEW
Built Smart
Work smarter, not harder. Ford is taking that to the extreme with the 2019 F-150. It's designed with advanced tech that is easy to use inside and outside the cab. With a huge selection of available features like an 8-inch productivity screen, 360-Degree camera with Split-View Display, and FordPass™. Take on every task with the right tech for the job. Take a trip down to Dunphy today and see why America loves the F-150!
SHOP NEW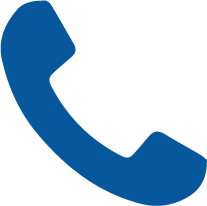 877-899-2098