All You need to Know About the Enigma that is the New Ford Escape
What do you get when you combine the solid structure of the SUV and the comfort and style of a luxury car? A Ford Escape! Known to be among the most popular CUVs (cross utility vehicle) all over the world, it is a sports car that can also accommodate your family! Can this be any more amazing?! Read through this guide to know more about the Ford Exchange range of SUVs.
The Ford Escape - An Overview
A hybrid of sorts, with its tough athletic design, and the luxurious chic interiors, the Ford Escape is a favorite among buyers who want both adventure and comfort. Powered with a 168-hp base engine, high tech features, and well cushioned seats this car is perfect for a road trip with friends! Introduced by Ford, a global brand and key player in the automobile industry, the Ford Escape range of cars was launched in the 2000s and has been in competition ever since.
SHOP NEW
The Story Behind It
It all started more than a decade ago and it's remarkable how the Ford Escape quickly became such a sensation in the market! The entire history of this vehicle can be divided into three generations. Starting out small, it was soon taken up by the Japanese company Mazda and modified for the better. Gradually it charmed its way up the ladder and soon became a household name.
SHOP NEW
Why Should You Buy It?
Still need any more reasons as to why should you buy it? Check out these features and then decide for yourselves:
The EcoBoost four cylinder turbo 2.5 liter engine is environment friendly.
Spacious cabin and interiors, a comfortable and strong 5-seater SUV.
Saves on fuel with the 1.6 liter unit, and produces the maximum horsepower.
The Ford Escape is 10% more aerodynamic than any other vehicle launched earlier.
Many high tech features such as Bluetooth, AppLink, voice recognition, USB ports and a LCD monitor.
Radio, CD/MP3 player with automatic volume regulator, compass and many more perks!
Safety with electronic and automatic controls for stability, air bags, safety lock, strong seat belts, etc.
SHOP NEW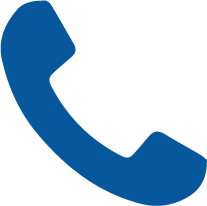 877-899-2098