The SUV of Your Dreams! Here's why...
Gone are the days when your entire family would squish together uncomfortably in a car whenever you planned a family trip! Designed to accommodate your entire family, the Ford Explorer gives you the perks of a minivan, the speed of a sports car, and the comfort of a luxury vehicle at the price of just one! This is no dream! Browse through this guide to know more about the benefits offered by the range of Ford Explorer SUVs.
The Explorer Overview
A perfect combination of toughness and style, the Ford Explorer is just what you need to make your road trips and family vacations memorable. The chic interiors, high-tech features, and solid structure offer comfort and stability making it a rage among users worldwide! This seven-seater, with its powerful engine and versatility shines through millions of other SUVs available in the market.
SHOP NEW
Replete with Amazing Features!
A user friendly vehicle, starting with a push of a button; the smart automatic engine can be accessed w/ a remote.
The powerful and solid 2.0 liter V-6 ecoBoost turbo engine
A fuel efficient vehicle with a tank capacity of 18.6 gallons
The adjustable pedals, well cushioned seats and an intelligent temperature regulating system
Technical features such as Bluetooth connectivity, Ford SYNC, MyFord application, GPS navigation
The dashboard is armed with a HD radio, a DVD player, Sony audio player, etc.
SHOP NEW
Why Should You Buy It?
If you still need any more reasons as to why you should flip the switch for a new Explorer, maybe this will help.
A spacious seven seater with the sleek interiors and premium quality leather seats.
Fuel efficient EcoBoost Turbo engine approved by the Environment Protection Agency and rated an excellent 28 mpg on the highway.
The versatile ranges varying from sports to platinum are suitable for any terrain!
Armed with many high tech features that are mentioned above
Automatic brakes, locks, seatbelts, and airbags to protect the vehicle and provide safety
SHOP NEW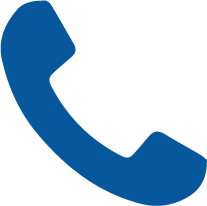 877-899-2098